Whitworth Art Gallery, Autonomous Agents: Lynn Hershman
Lynn Hershman's exhibition 'Autonomous Agents' at The Whitworth Art Gallery guides you through her career. To brand the journey I decided upon the font OCR A, which was designed in 1968 to be recognised by computers and humans. This retrospective quality is heightened by selective use of colour. An initial transition is made by using full wall height vertical barring of complementary colour ways that reduce in width as you journey through, with a subtle op art quality. Around the corner a set design of a New York flat lures you in. This belongs to one of many of the artists multiple personae, who suffers agoraphobia and has spent years in her flat. To heighten the sense of depression the perspectives are exaggerated by the walls and ceiling being drawn in. These are covered with layers of antique wallpaper, and aged lining paper pealing at the edges to metaphorically reference the different personalities, and exacerbate the desperation within. Sourcing lonely vintage pieces completed the experience, transporting the viewer to engage with the space and experience. The literature accompanying the show reflects that Hershman is a pioneer in the use of emergent technology. To support branding the colours red green blue are used as RGB is synonymous with digital and film media.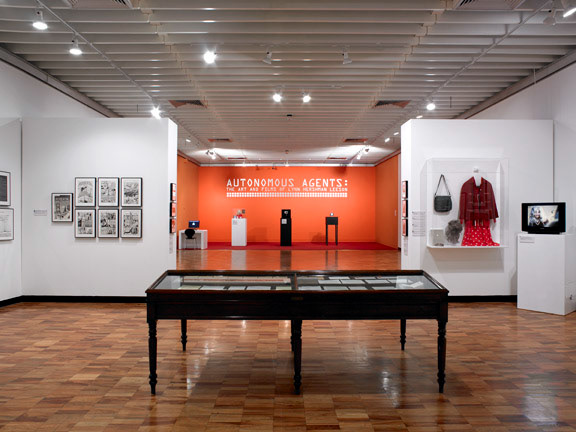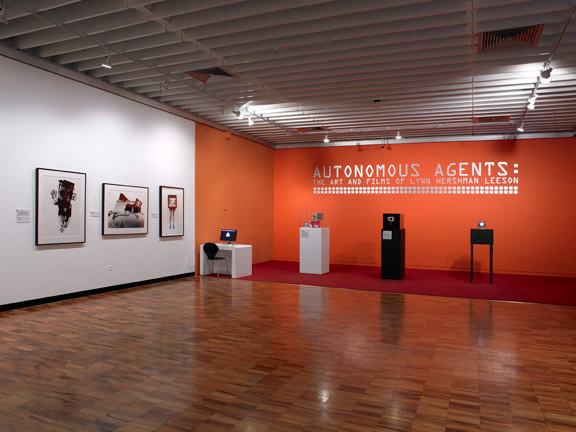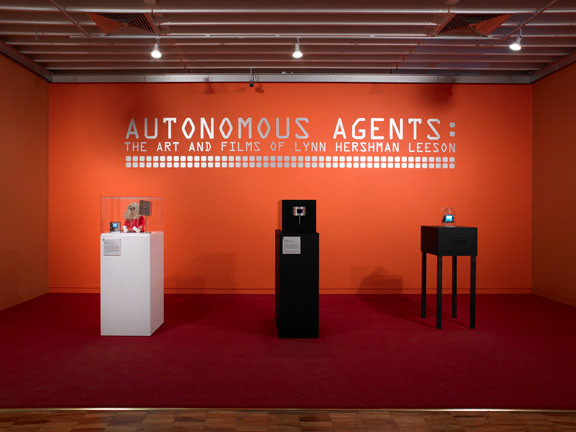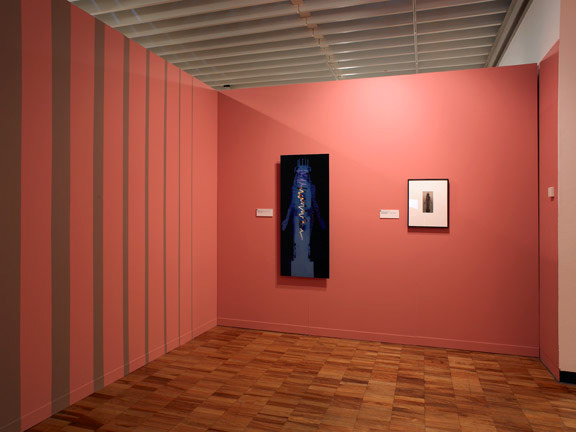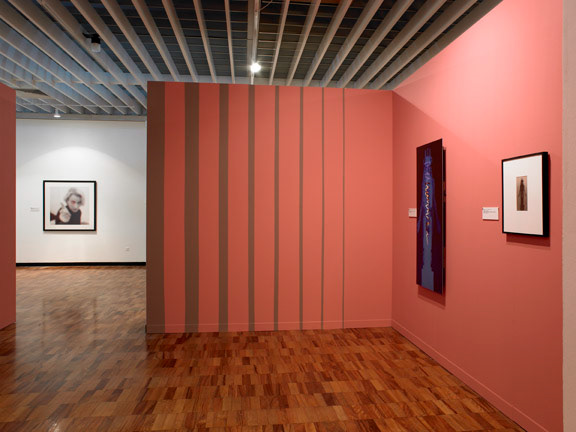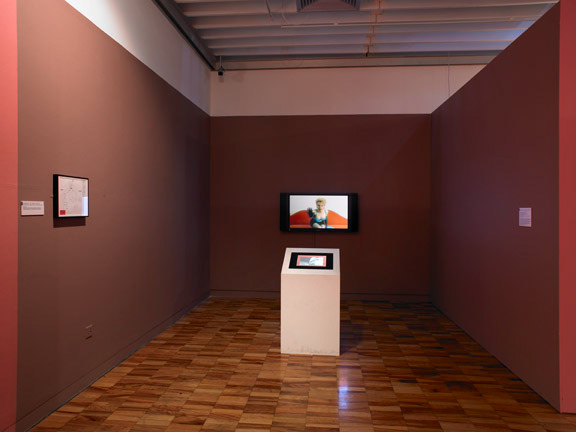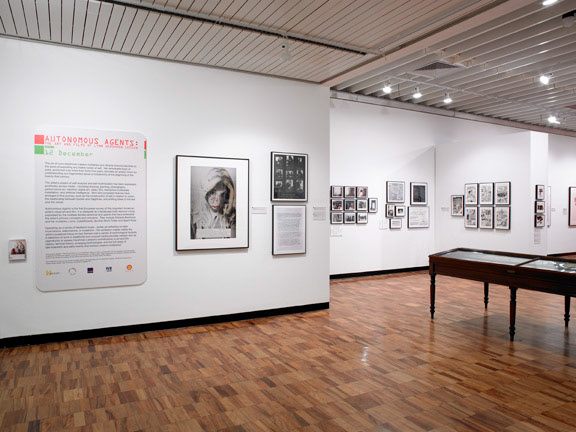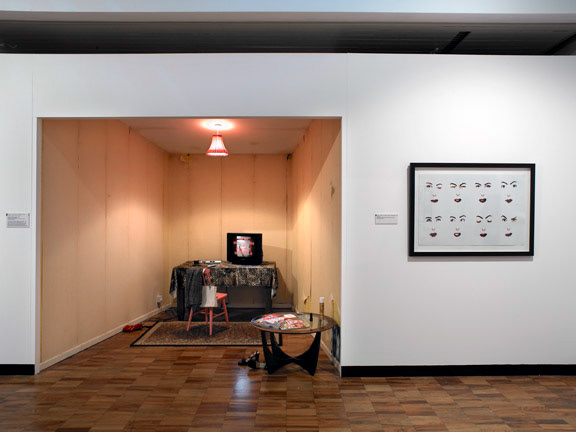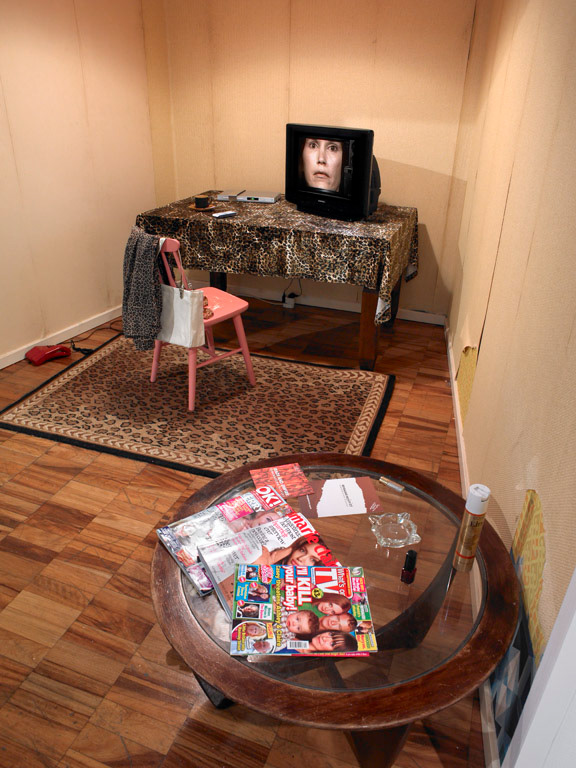 Photography by Michael Pollard.