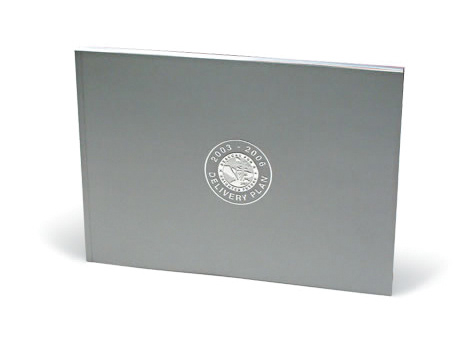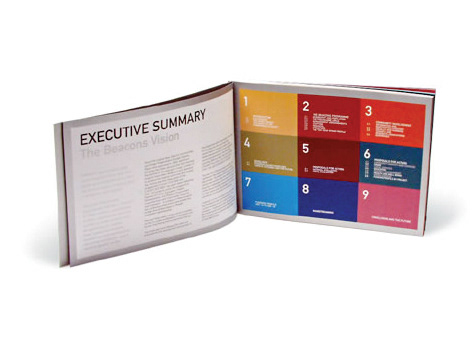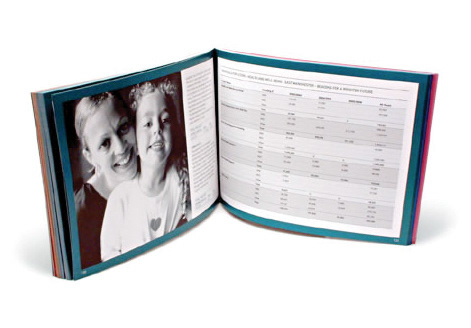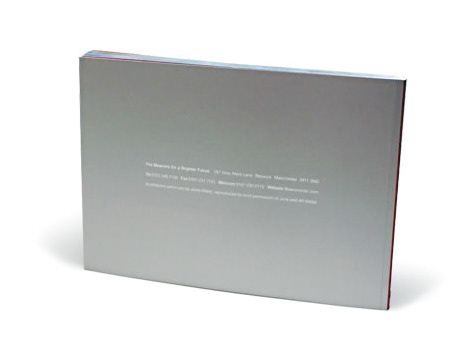 The Beacon's celebrate the culmination of their delivery plan with a seal of quality, featured proudly on the cover.
A 187-page brochure outlines the physical and economic re-development of East Manchester. The cover is matt laminated for longevity and prestige.
The contents page introduces colour coded sections.
The page borders throughout the document are colour coded for ease of navigation. Accompanying imagery is treated to special duotones that match each section.
The back cover echoes the minimalism of the front, each using metallic ink and a restrained amount of typography.